Driving Range
Practice area where players can practice shots. The Driving Range with night lighting is one of its kind in surrounding area.
In addition to the modeled terrain, it offers the opportunity to hit from two sides, thanks to which it does not become boring even for players who practice often. In case of bad weather, players can use the covered part of the driving range.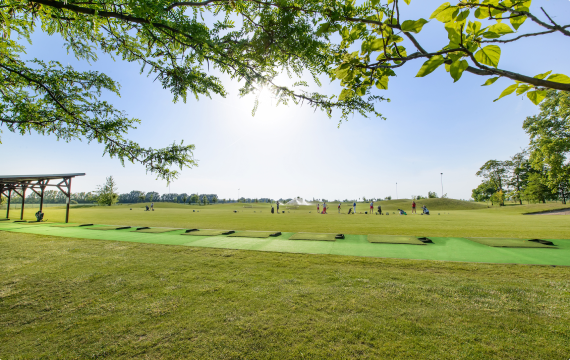 Academy
It's an ideal place for beginner golfers, who can practice their long and short game here. At the academy, they can familiarize themselves with bunkers and roughs and learn how to deal with them.
Last but not least, it is possible to practice the application of golf rules here. It consists of 3 short holes.
Chipping areas and putting greens
They offer an excellent opportunity to practice the short game and improve putting. In the GC WELTEN area you will find two chipping areas and two putting greens with a total area of more than 3,000 m2. Practice greens are available free of charge.